We came face to face with creepy crawlies, dragons and roaring dinosaurs at the Hunter Valley Gardens yesterday! There was a towering tarantula with rotating eyeballs, a teeth-gnashing velociraptor, winged dragons preparing for flight, and an eight-metre-long T-rex that roared on our approach.
The 14 animatronic dinosaurs, creepy crawlies and fantastical dragons are part of the Mega Creatures Spring School Holiday display. They're only around until October 14, so you've got to get there quick to see them.
We love visiting the Hunter Valley Garden's school holiday exhibits – from their winter Snow festival to their Christmas lights display – but most of the time we're so busy enjoying their festivals that we don't have a lot of time to enjoy the gardens themselves. The Mega Creatures exhibit, though, offered us the perfect opportunity to wander the Gardens, as the creatures are scattered throughout the grounds.
Spring blooms
There are eight kilometres of walking paths winding through 14 hectares of gardens, and right now the Gardens are, arguably, at their very best. The azaleas, Charles De-Gaulle roses and trumpet flowers are in full bloom and the scent of port-wine magnolia is dizzyingly delicious. It's so beautiful and so relaxing – yep, even with the kids! You can easily spend an entire day here just soaking up the sunshine.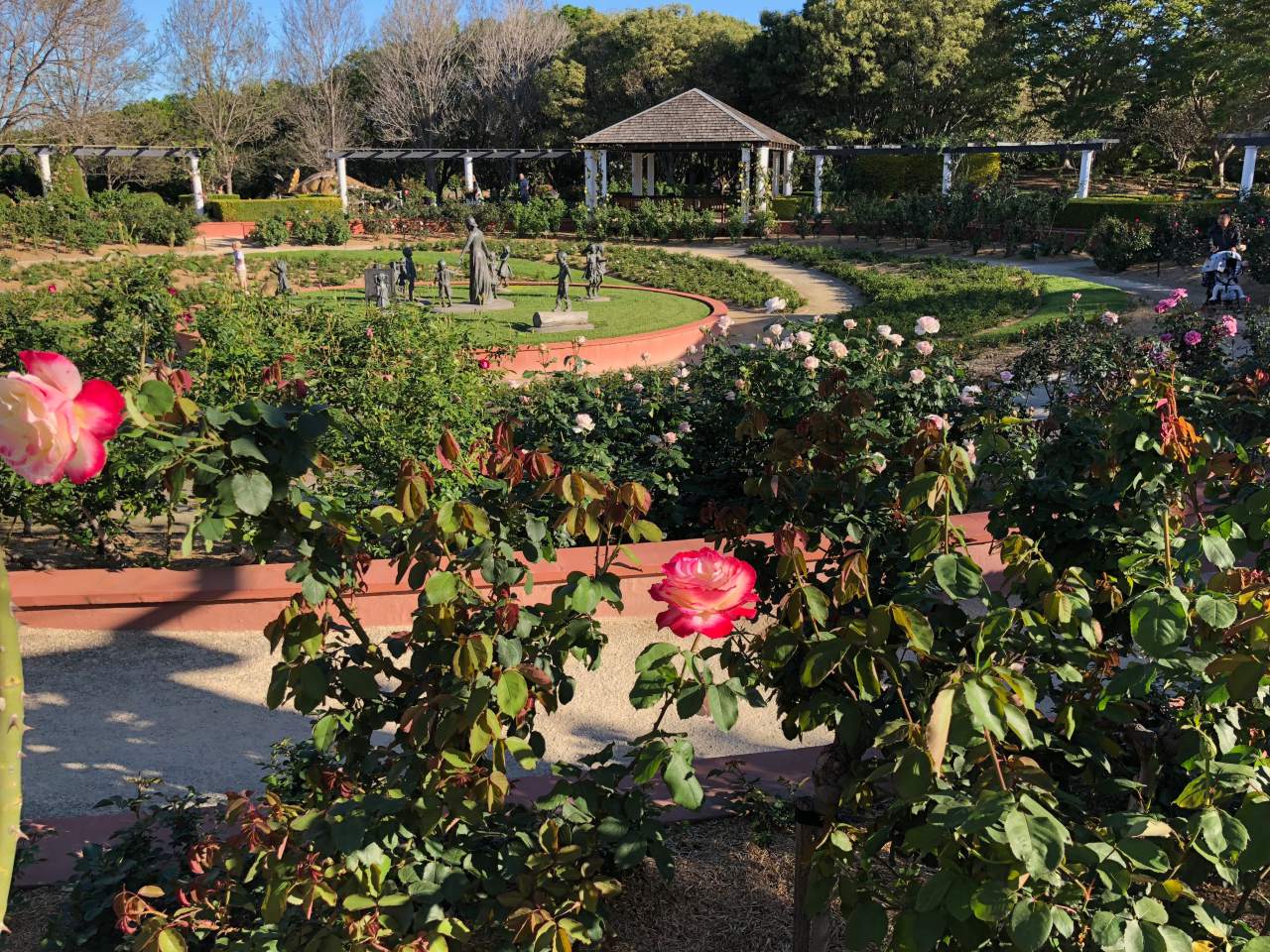 Upon entry, all children are given a map of the Gardens and a list of the creatures they need to spot. If you have a child who loves a scavenger hunt (as we do), they'll absolutely love exploring the gardens, searching out creatures and diligently ticking each animal off the list as they're sighted.
Find the egg for free tickets!
To add further incentive to the scavenger hunt, each day a large dinosaur egg is hidden in the grounds. Find it and you'll score yourself a free ticket to the Hunter Valley Gardens' Christmas Lights Spectacular. We saw two young children find the egg at about 4pm yesterday – they were absolutely brimming with pride and excitement.
Wondering if your child might freak at the creepy crawlies? Our four year old absolutely loved it and while our two year old kept his distance from the dinosaurs at the start he grew braver throughout the afternoon.
Dinosaur Train
Of course, there is plenty more to also entertain the tribe. The "Dinosaur Train" dinos perform live on stage and meet little fans each weekend. The shows are at 11am and 1pm with a meet and greet at 12pm.
Storybook Garden, rides and a mini train
As well as the cute Storybook Garden, the Gardens boast a 35-metre long, 12-metre high super slide, a Venetian carousel, a giant swing chair, and a ferris wheel. Plus, these holidays the Hunter Valley Train is puffing around the grounds ($7 person; the timetable is available on the Hunter Valley Gardens website).
They're also starting to set up for the Christmas lights already, so you get a sneak peek of what's to come this festive season.
Whether you're a dino fan, adventurer, sun seeker or nature lover, you're guaranteed a splendid day out at Mega Creatures these school holidays. Get there.
Mega Creatures at The Hunter Valley Gardens
When: Saturday September 29th September – Sunday October 14th 2018 (including Monday of the long weekend). The gardens are open 9am-5pm; the Mega Creatures and rides operate 10am-4pm.
Entry costs: Adult (16yrs+) $30; Child (4-15 yrs) $20; Child under 4 free; Family Pass (2 Adults + 1 Child) $70; Family Pass (2 Adults + 2 Children) $85. See website for more options.
Ride costs: Tokens for individual rides are $6 each; unlimited rides wristbands are $15 pp.
Where: The Hunter Valley Gardens, 2090 Broke Road, Pokolbin.
Age group: All ages.
Tip: Look out for the hidden dinosaur egg.
Contact: 02 4998 4000, www.huntervalleygardens.com.au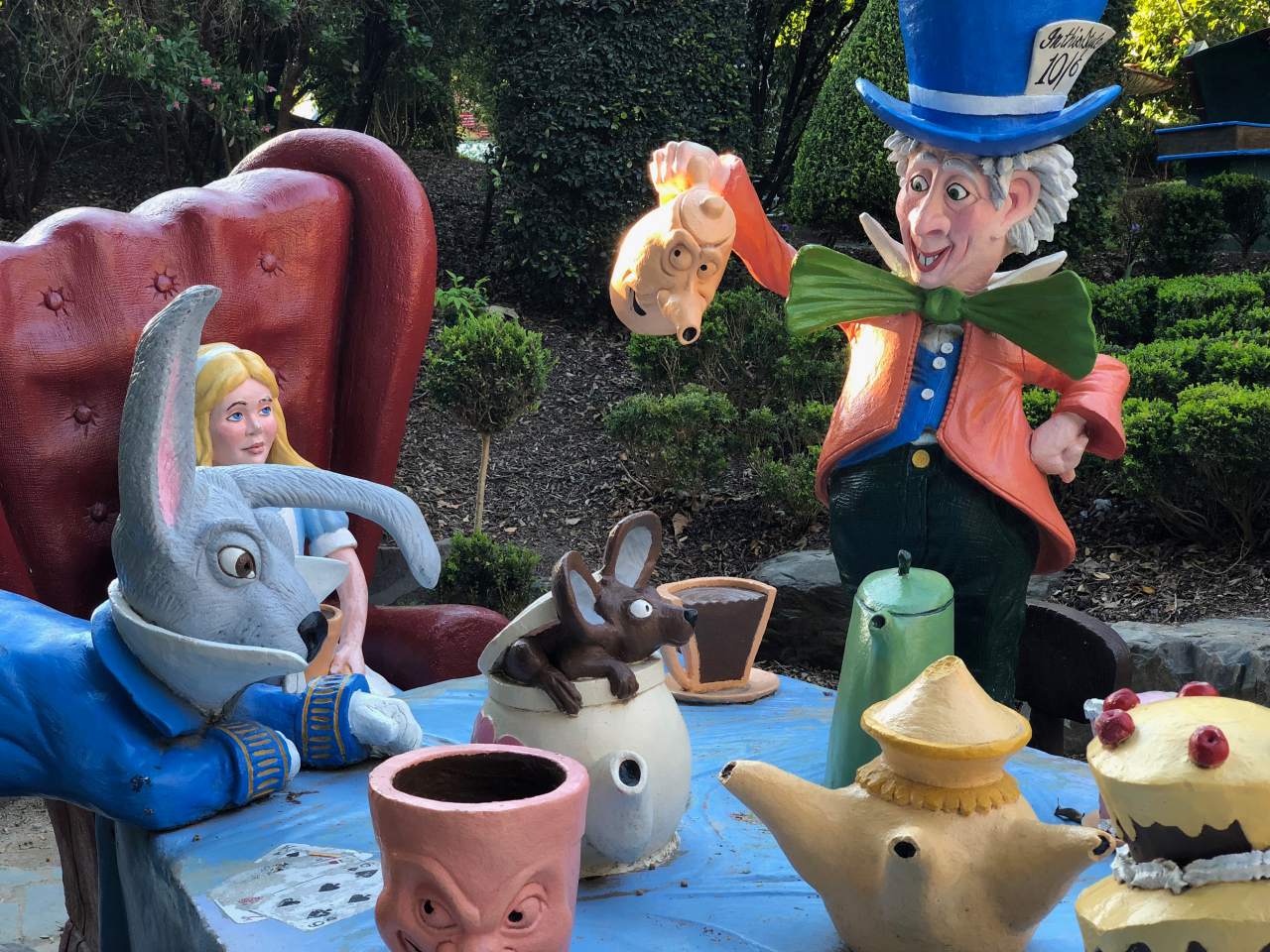 ---
Want to know what else is on these holidays? Click here for our line up of the Central Coast's best kids workshops and free festivals this October.
---